Inspired by the event UN SOGNO FATTO A MANTOVA
(Palazzo te, Teatro Bibiena, Palazzo d'Arco, Carbone cinema, 12 June – 13 November 2016)
The second chapter in the theatrical storytelling project STORIE TRE TE E TERRA with stories from Mantua talking of the city as a common asset
The performance is the result of a theatre course held with students from Mantuan secondary schools who took part in a collective interview that then became a script. Five actors acted out the ideas of students from five classes who discussed citizenship and the city's shared living spaces.
Performed at the schools in October and November 2016, and shared by the public on Sunday 13 November at  HOME, the Teatro Magro space, as a conclusion to the project Un sogno fatto a Mantova.
Photos of the performance held Friday 11 November 2016 at Fruttiere, Palazzo Te during the convention Città d'arte 3.0.
Video of the performance held Thursday 17 November 2016 at Liceo Classico and Linguistico "Virgilio".
FIRST PART
SECOND PART
Schools involved in the project
Liceo Classico e Linguistico "Virgilio"
Interpreted by
MARINA VISENTINI
Istituto Professionale Enaip
Interpreted by
ALESSANDRO PEZZALI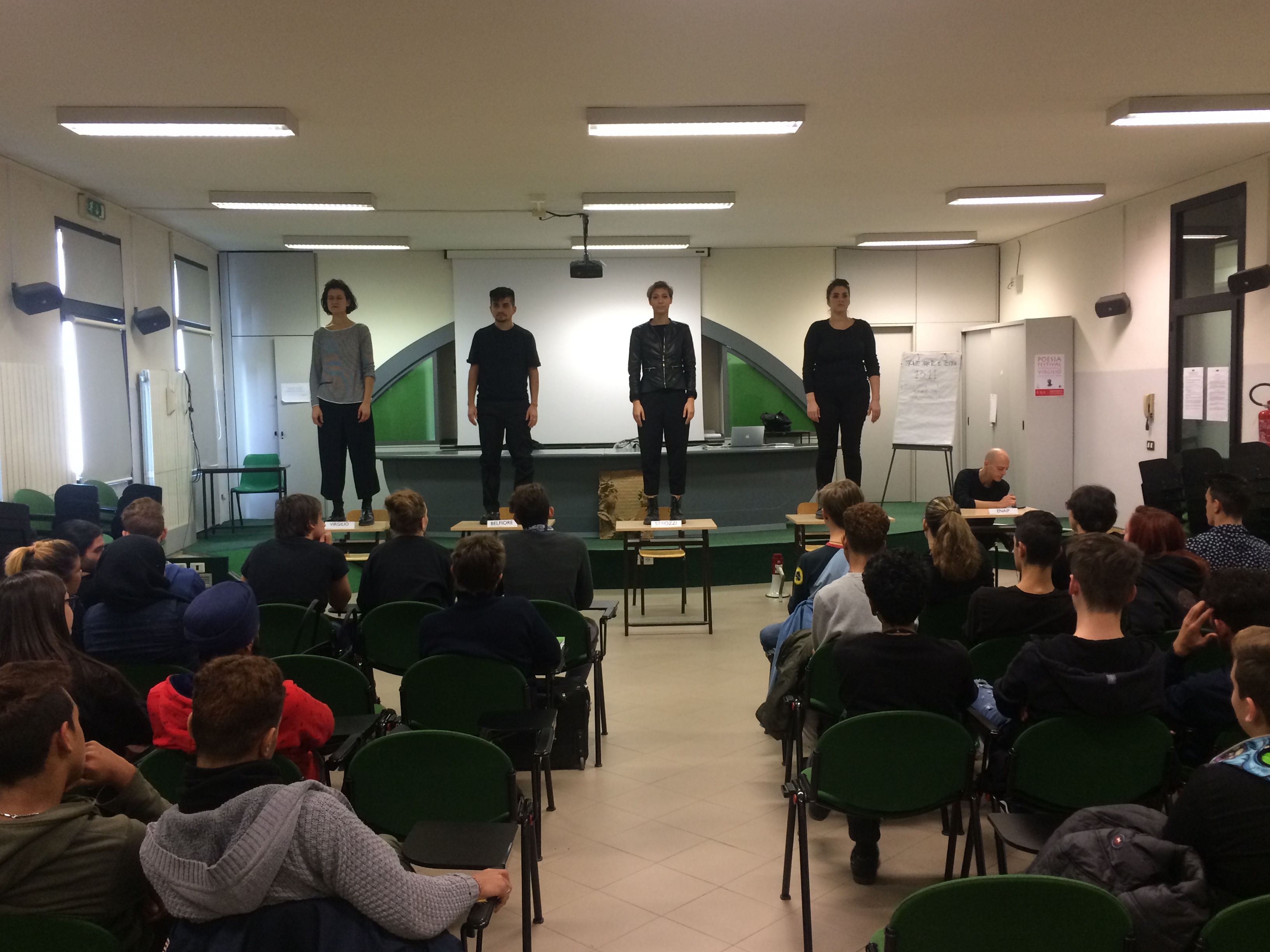 Istituto Tecnico Agrario "Strozzi"
Interpreted by
VANESSA DALLA RICCA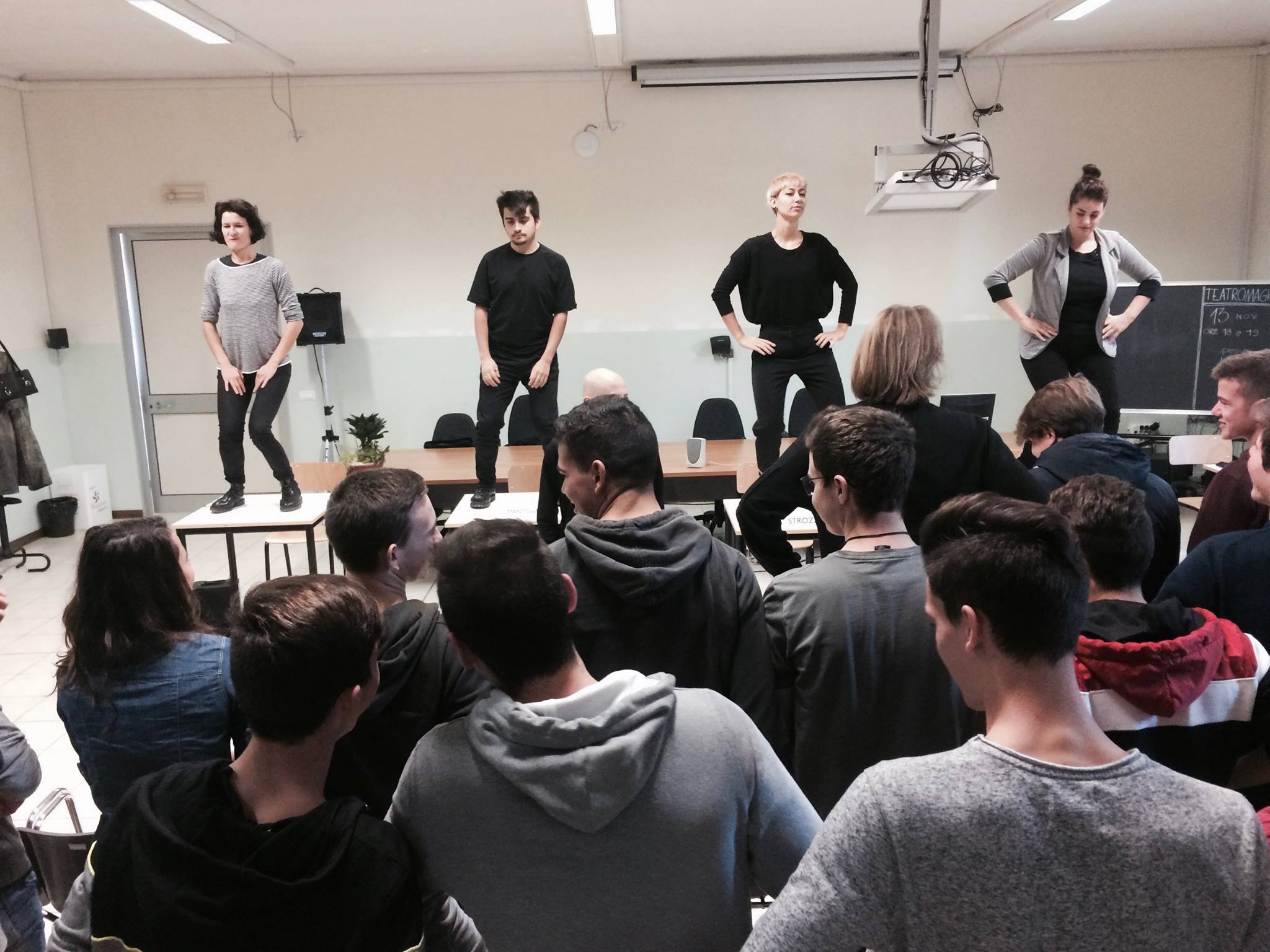 Liceo Scientifico "Belfiore"
Interpreted by
ANDRES TARIFA PARDO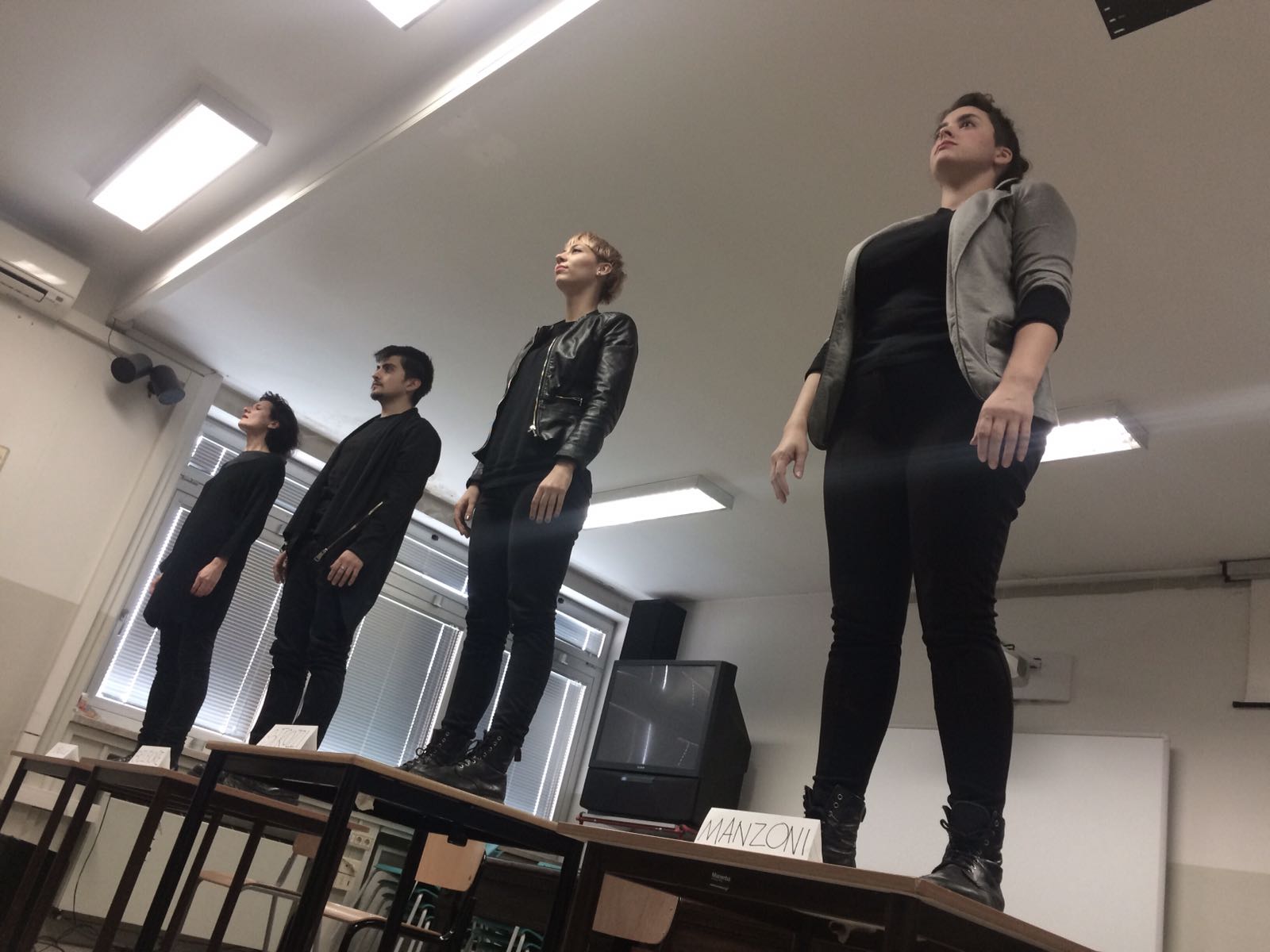 Liceo Scientifico "Manzoni" di Suzzara
Interpreted by
SILVIA CORTELLAZZI