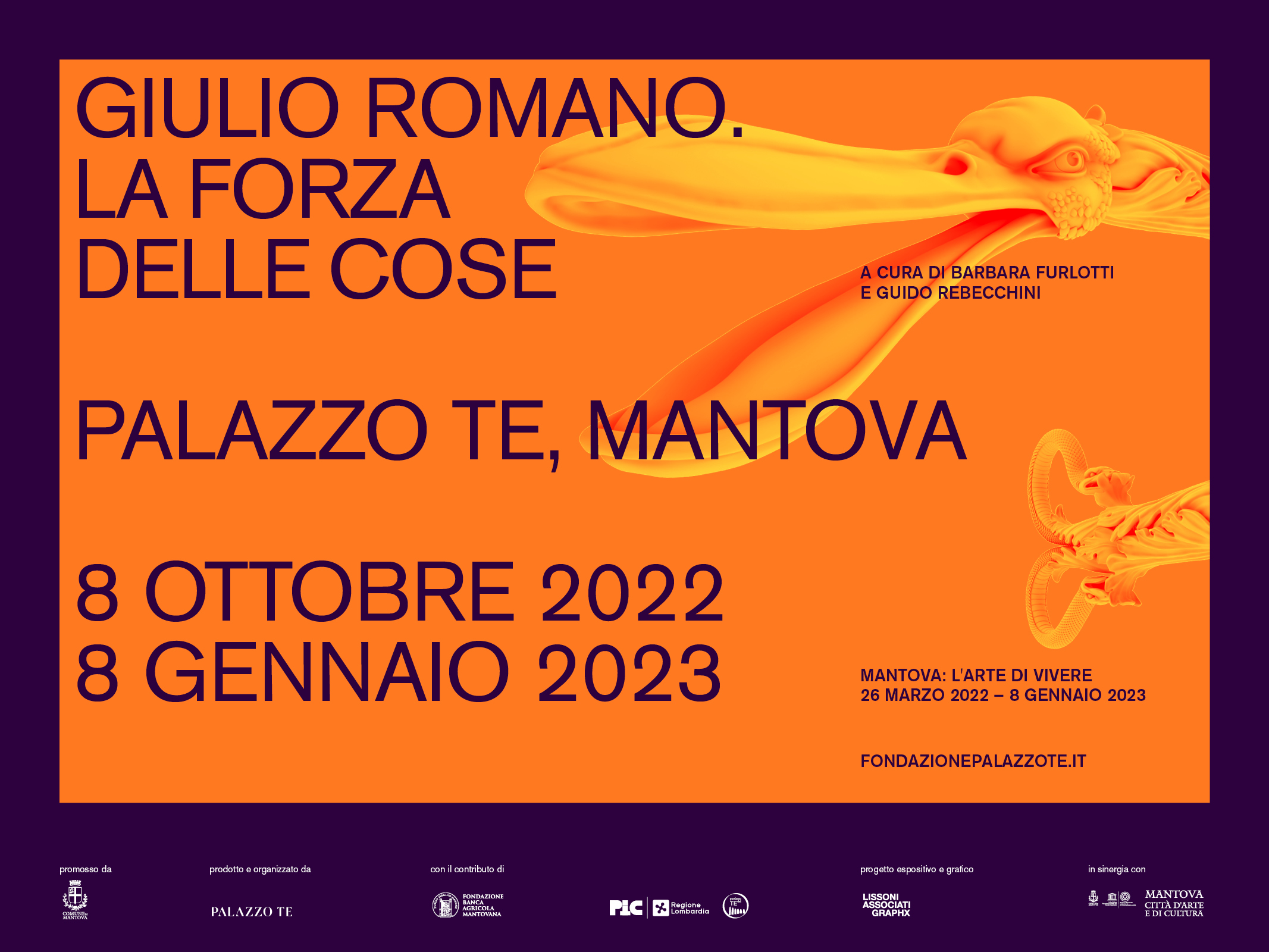 The exhibition Giulio Romano. La forza delle cose , planned for the Autumn 2022 (8 October-8 January 2023), is dedicated to metalworks created after drawings by sixteenth-century artists, especially Giulio Romano. Curated by Barbara Furlotti and Guido Rebecchini, this exhibition investigates the creative and technical processes behind the execution of the objects commissioned by the dukes of Mantua through the presentation of pieces of armours and drawings for silverware, tapestry and objects in bronze, silver and gold. As none of Giulio Romano's silverware creations has survived, a selected number of objects will be realized in three-dimension after Giulio's drawings by Factum Arte. With its focus on silverware and table rituals, this exhibition complements the previous one on the portrait of Charles V and the banquet held in his honour in Palazzo Te in 1532.

OPENING TIMES
08.10.2022 – 08.01.2023
DAYLIGHT SAVING TIME
Monday 1 pm – 7.30 pm
Tuesday to Sunday 9 am – 7.30 pm

NORMAL TIME
Monday 1pm – 6.30 pm
Tuesday to Sunday 9 am – 6.30 pm
The ticket office remains open until one hour before closing time.
TICKET OFFICE 
T +39 0376/323266
INFO
T 800.714049