The history
Palazzo Te is one of the most extraordinary examples of a Mannerist Renaissance Villa, designed and constructed by Giulio Romano (1499 – 1546) between 1525 and 1535 – known as 'The abode of the Gods'. Built for Federico II Gonzaga (1500 – 1540), features include open walkways looking over vast gardens and green spaces to emulate Roman Villas. The lake surrounding it has since been rained to make way for civic buildings and residential homes. The architectural structure and external façade of the building is characterized by ashlar stone-masonry work punctuated with large, Doric columns.
The Palazzo is set around a large square court-yard, enclosed on all four sides with smooth ashlar walls and Doric semi-columns, supporting a classical entablature featuring metopes and triglyphs.
Giulio Romano conceived of everything, from the architectural structure of the building, to the splendid cycles of decorative frescoes, the fireplaces, the ceilings, the floors of every room; overseeing every minute detail of execution undertaken by a series of his most trusted collaborators. Though traces of frescoes remain on the exterior, it is the interior frescoes that give visitors a glimpse of some of the most remarkable examples of refined stuccos.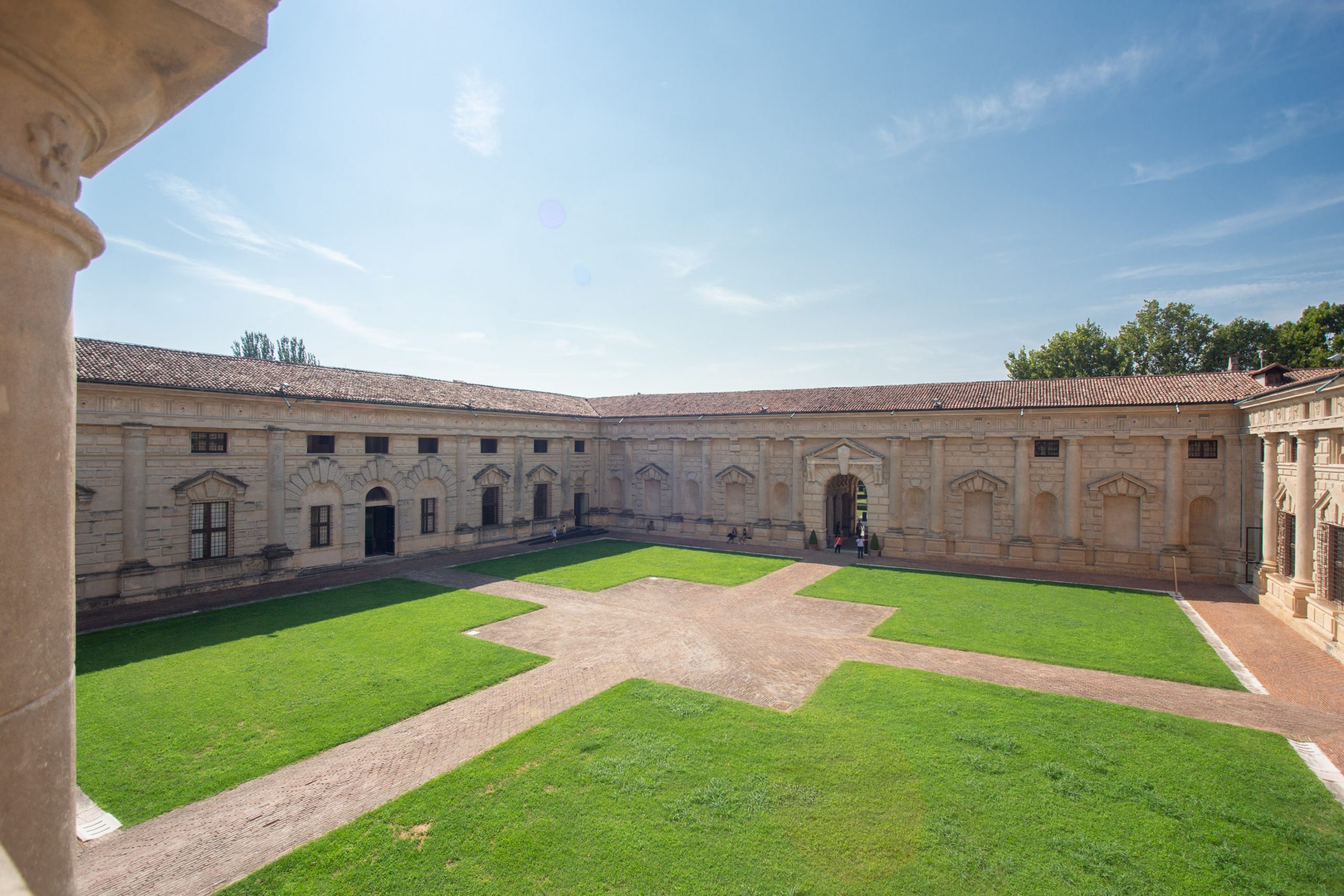 The monumental rooms