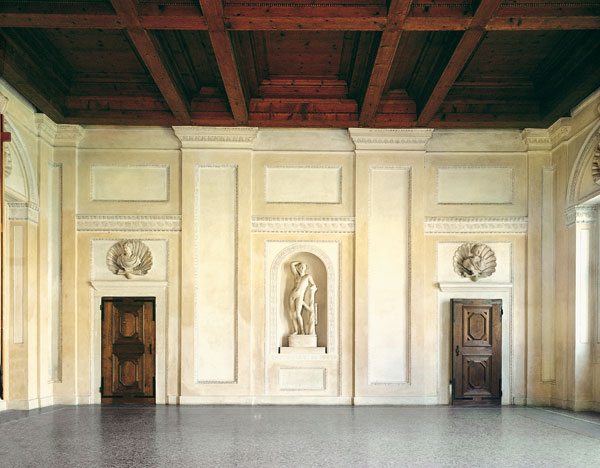 This spacious room owes its name to the original plan by Giulio Romano.
It was to mirror the loggia of the Muses that stands to the north, on the other side of the courtyard.
However, at the end of the sixteenth century it was still unfinished and its current appearance is due to restoration work carried out by Mantuan scholars in 1790, using a design by Paolo Pozzo.