Idea by Virgilio Sieni / Centro di produzione sui linguaggi del corpo e della danza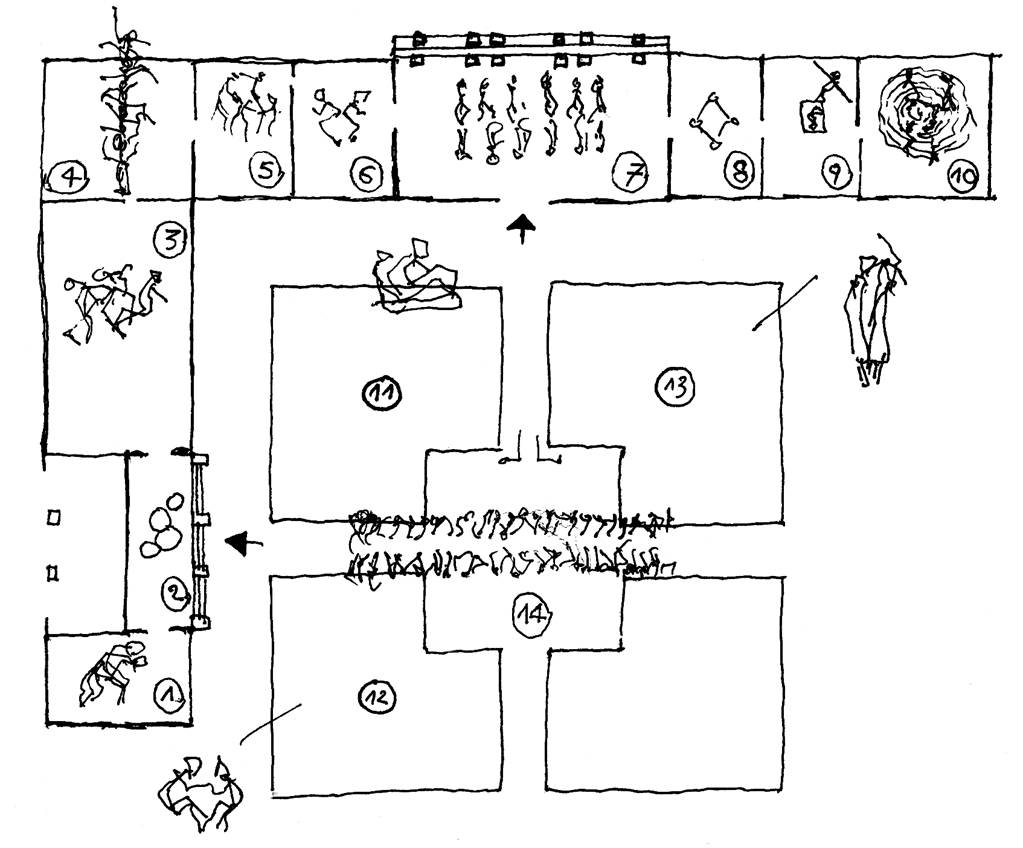 La Cittadinanza del corpo, created by Virgilio Sieni for the city of Mantua continues.
After the success of the 2016 edition which got the people of Mantua dancing in the rooms and open spaces at  Palazzo Te, La Cittadinanza del corpo is once again inviting people of all ages without any technical know-how or previous experience and dancers aged 10 and over to take part in the 2017 edition.
The aim is to combine the language of the body and dance with the urban landscape and the dimension of closed and open spaces.  A journey using the body and the gaze to discover a new city founded on the relation between generations, hospitality and listening to others through collaboration among individuals.
The final results will be tested on the public from 17 to 19 July at Palazzo Te and in various locations around the city.
WHO'S IT FOR
People of all ages, no previous experience necessary
Dancers over the age of 10
SESSIONS WITH VIRGILIO SIENI
20, 21 and 22 April 2017
2, 3 and 4 May 2017
26, 27 and 28 May 2017
16 July 2017
Flexibility (max 3 h per day) essential. People will be selected on the basis of time choice and divided into groups by the choreographer.
WEEKLY REHEARSALS WITH PROJECT ASSISTANTS
Rehearsals will be held between April and July on a weekly basis.
Days and times of rehearsals will be agreed with the participants taking into account the preferences indicated on the enrollment form.
THE SHOW
Shows will take place 17 – 19 July 2017 at Palazzo Te and other places in the city.
INFO
Sara Crimella
T + 39 3343982951
community@centropalazzote.ite.it 
VIRGILIO SIENI
former director of the Venice Biennale Dance Sector,  Virglio Sieni is a well-known dancer and choreographer. He runs the Centro Nazionale di produzione sui linguaggi del corpo e della danza in Florence. He has created shows for major Italian music institutions and has received numerous awards. In 2013 he was made Chevalier de l'ordres des arts et des lettres by the French Minister of Culture.
Watch an excerpt from the rehearsals in 2016