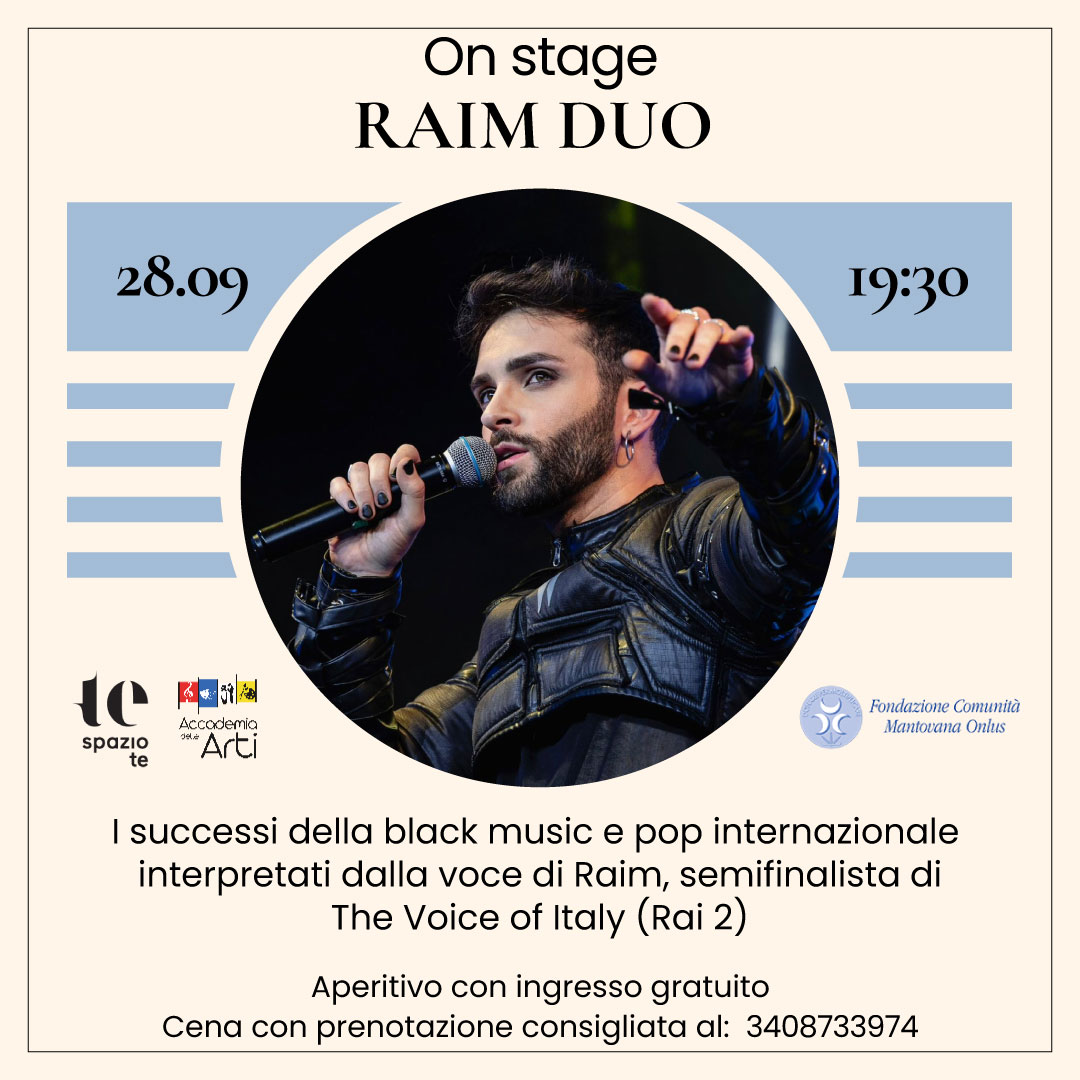 On Stage: Raim
28 settembre | 19.30
Spazio Te
Grandi successi della black music e del pop internazionale riarrangiati con eleganza ed interpretati dalla voce di Raimondo Cataldo, semifinalista a The Voice of Italy (Rai 2), accompagnato dal bassista Costantino Negrelli.
Ingresso gratuito dalle ore 19:30 con possibilità di fare l'aperitivo e cenare.
Prenotazioni al 3408733974.
La programmazione di tutti gli eventi culturali e la galleria fotografica sono reperibili al sito: www.accademiadelleartimantova.it/spazio-te/