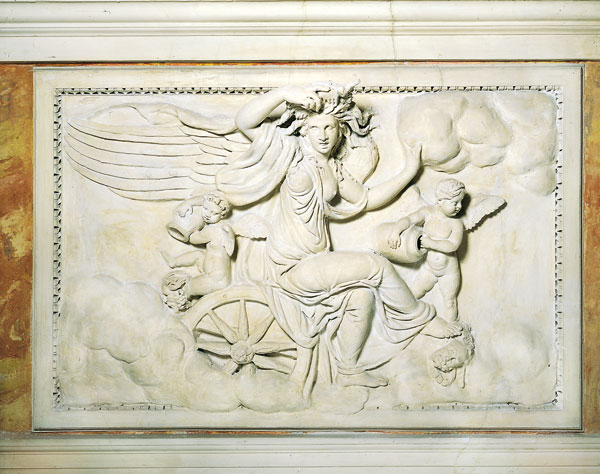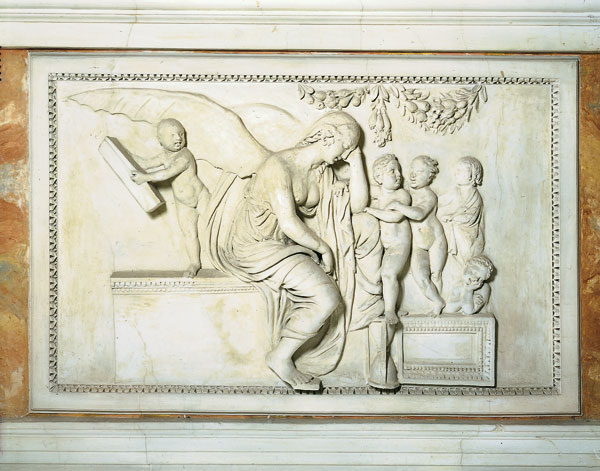 This room has undergone the most radical changes in the palazzo. Its decoration is a combination of original and neo-classical work, and sixteenth century stuccoes from the Ducal Palace.
Part of the original decoration are the stuccoes in roundels at the top of the frieze, probably by Nicolò da Milano.
The caryatids, telamons and panels showing the three parts of the day in the lower strip are from a drawing by Giulio Romano executed for Isabella d'Este's widow's apartment, and from the apartment of Troy at the Ducal Palace.
The neo-classical decoration was carried out by Staffieri by 1813, when the reliefs from the Ducal Palace were also added.